For years, Barry Jekowsky has been dazzling audiences with the unexpected. As well as his highly-praised interpretations of the classics, Jekowsky's unique approach to fusing classical music with pop culture elements has regularly produced sell-out programs.
A scene from the 3-D video suite, "Astronomical Pictures at an Exhibition"





San Francisco Classical Voice: "Barry Jekowsky's gem of an orchestra continues to break new ground…The proof of Jekowsky's gamble has been overflow audiences, with people turned away from the Dean Lesher Center. Amidst the economic downturn, the California Symphony had its strongest ticket sales last season. Much of this is due to the West Coast premiere of Lee Johnson's Dead Symphony: An Orchestral Tribute to the Music of the Grateful Dead (breathtakingly paired with Stravinsky's Firebird Suite), another concert where Russian handstand acrobats Louri Safranov and Nikolai Melnikov of Cirque du Soleil performed to Barber's Adagio for Strings, and a third that included Mussorgsky's Pictures at an Exhibition accompanied by the 3-D world premiere of the video suite 'Astronomical Pictures at an Exhibition.'

"It's not, however, as if Jekowsky has turned his back on great symphonic music. In a season of extraordinary innovation, it's easy to overlook that the concerts also included Brahms' Symphony No. 4; Jon Nakamatsu performing Rachmaninov's Piano Concerto No. 3 in D Minor, Op. 30; piano prodigy Conrad Tao performing Ravel's Piano Concerto in G Major; Stefan Jackiw playing Mendelssohn's Violin Concerto in E Minor, Op. 64; and the premiere of Mason Bates' second commission as California Symphony's 2007-2010 Young American Composer in Residence."






Barry Jekowsky conducting the rehearsal of "Astronomical Pictures at an Exhibition"

Boldly going where no orchestra had ventured before, Jekowsky and the California Symphony took audiences on a virtual space odyssey in May 2009, when it presented "Astronomical Pictures at an Exhibition" – the world's first live symphonic concert in 3-D. This groundbreaking multi-media spectacle featured Russian composer Modest Mussorgsky's Pictures at an Exhibition, performed with a suite of high-definition 3-D videos created by noted astronomer and visualizer Dr. José Francisco Salgado of the prestigious Adler Planetarium in Chicago. Viewed through 3-D glasses, astronomical images danced and flew through the auditorium, creating a unforgettable roller coaster of sight and sound.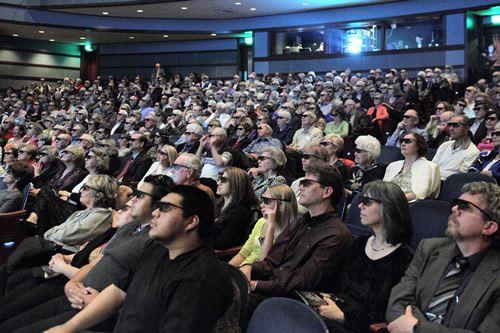 California Symphony audience in 3-D glasses for world premiere.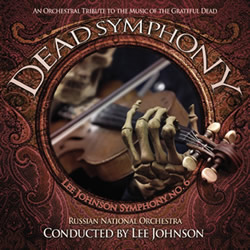 In January 2009, Jekowsky and the California Symphony presented the West Coast premiere of Lee Johnson's Dead Symphony: An Orchestral Tribute to the Music of the Grateful Dead at two standing-room only performances. It was only the second time the piece had been performed in public. Accompanied by an avalanche of Bay Area press – including a rare front-page story in the San Jose Mercury News – the hall was packed with both regular patrons and tied-died Deadheads – many of whom had probably never experienced a live symphony. Asked about the significance of finally having his piece played in the Bay Area, home to the Grateful Dead when they weren't touring, Johnson enthused: "This is huge! This is the soil from which it sprang. It's a big deal!"


In October 2009, Jekowsky and the California Symphony presented Samuel Barber's deeply-moving Adagio for Strings, interpreted with extraordinary grace and power by former Cirque du Soleil hand-balancing artists Iouri Safronov and Nikolai Meinkov. "Though breathtaking by itself, when Adagio for Strings is performed with Iouri and Nikolai, it becomes a spectacular collaboration of music and a ballet of movement," says Jekowsky. "The Adagio is filled with strength, sensitivity and beauty - that is exactly what their virtuoso performance reflected."

Fantasy Concerto for Four Prepared Slot Machines, Orchestra, and Chorus on Leroy Anderson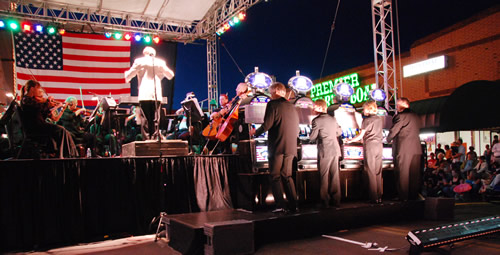 Arranged, composed and conducted by Barry Jekowsky, this crowd-pleasing concerto became an instant winner when the Reno Philharmonic performed it on various occasions during Jekowsky's decade-long tenure as Music Director. Actual slot machines were adapted by the manufacturer, International Gaming Technology, in collaboration with Jekowsky, who worked closely with their designers and programmers to create a totally unique symphonic experience.
Click here
to view this work online.
What do you get when you lasso a symphony orchestra, cowboy poet Baxter Black and cowboy recording artist Michael Martin Murphy? A foot-stomping, crowd-pleasing event brimming with humor and audience interaction. Created by Jekowsky in 2003, this unique program is an exploration of the Great Western Buckaroo tradition through film scores, traditional and original orchestrations, cowboy music and poetry.

More program examples available on request.
3 D Photos

©

Jose Francisco Salgado